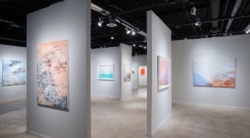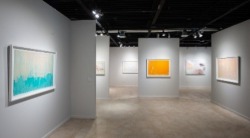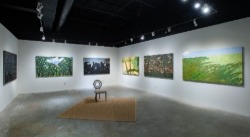 Established in 1983 and now celebrating 20 years in Atlanta, the gallery specializes in contemporary paintings, contemporary and historical works on paper, and selected sculpture and photography by American and international artists, from emerging to highly established.
We work with museums, private and corporate collectors, casual buyers, interior designers, and art consultants.
Thomas Deans is the founder (1983) and president of Thomas Deans Fine Art and was co-founder of The Gallery Downstairs, London (1985-1997). Mr. Deans has written and lectured extensively about the fine and performing arts, with projects for PBS, The Metropolitan Opera Guild, New York City Center for the Performing Arts, Cleveland, San Jose, Richmond, and Sacramento ballets, the Cummer Museum and Gardens, the Museum of Fine Arts, St .Petersburg (Florida), the High Museum of Art, Atlanta, the Albany (Georgia)Museum of Art, the Florida Institute for Art Education, and Women's Art Journal,among others.He has written chapters on British paintings/artists for the Catalogue of the Collection, St. Petersburg Museum of Fine Arts (1994) and Women Artists, by Margaret Barlow (1999). He served on the Dean's Advisory Committee for the College of Fine Arts at Florida State University, 2011-2021.